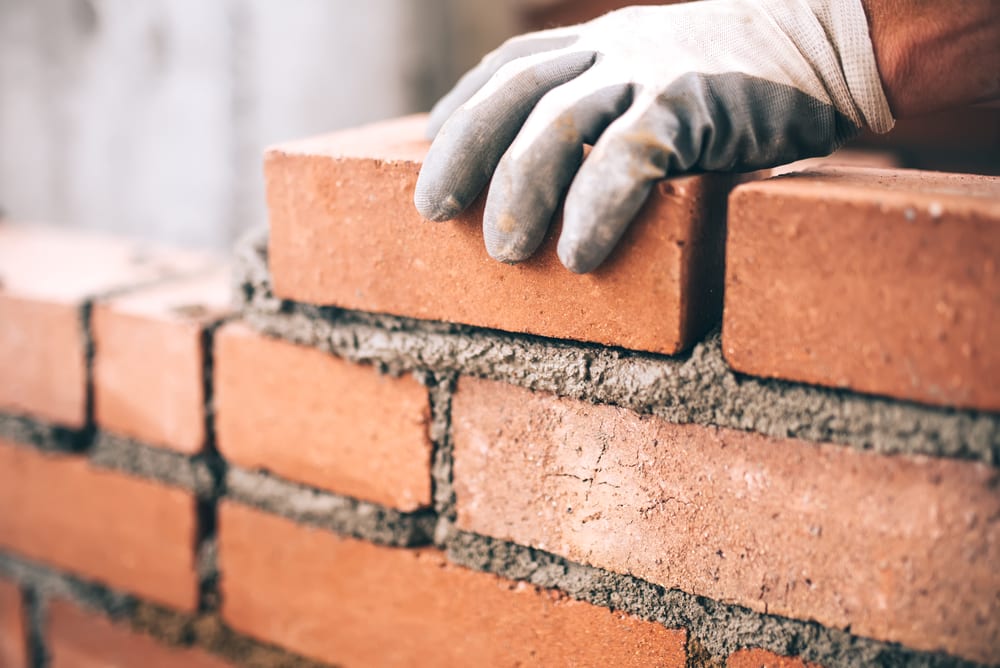 Do you consider yourself a person who sees beauty, history, and potential in things that others would view as an eyesore, or even trash? This story is about a man who did just that, even though many others would see the opposite.
Dr. Richard Aiken is an admirer of simpler times. Not from 50 years ago, but from hundreds of years ago. When he saw an old, decrepit shack owned by a man in a small town, he saw uncanny potential to bring history back to life. This gentleman, on the other hand? Saw a pile of wooden rubble that he was more than happy to get rid of. He sold the shack to Aiken for only $100.
See how Aiken transformed the property to its former glory.
1. The Man Behind the Restoration

Introducing a very interesting man – Dr. Richard Aiken. He holds both a Doctorate in Philosophy and a Medical Doctorate, and currently works as a psychiatrist in Springfield, Missouri. He's also an accomplished author, outdoor enthusiast, and one not-so-normal hobby includes opera singing.
Dr. Aiken prefers and respects the simpler times from two hundred years ago. Things like television, electronics, and even electricity are things he can easily live without. A vegan and self-proclaimed "hillbilly", Aiken's idea of fulfillment is to be one with nature.
When he saw the pile of rubble, he saw a chance to fulfill his dream of living a simple life.
2. On the Search

Traditional log cabins were small, simple homes made up of logs, built by early European settlers in the United States. For Americans, they are a symbol of the humble beginnings of our ancestors. Early US Presidents, such as Abraham Lincoln, were born in log cabins. Pictured above is a replica of Lincoln's childhood home.
Richard Aiken is passionate about this humble way of living from hundreds of years ago. He was on the search to buy an authentic log cabin in the midwest. He visited several properties, but they were all priced in the tens of thousands – out of his price range. So he did something a little strange to find the home of his dreams.
3. His Dream Home Found

When Richard Aiken was having trouble finding an authentic, yet affordable log cabin in the midwest, he did something a little different to find his dream home. In a long shot, he decided to post an advertisement in the newspaper of a small town in Missouri to see if he could find a log cabin at an affordable price. As luck would have it, a man named Billy Howell gave him a call.
Billy Howell just so happened to own a log cabin that he was looking to get rid of for years. In fact, he was surprised to hear that anyone would want to give him any money for it! It was rotting, abandoned, and full of junk. Aiken had to insist that Mr. Howell take $100 for it.
4. A Diamond in the Rough

It's true – the cabin was rotting, falling apart, and full of random junk. But Richard Aiken saw two things: The property was an authentic log cabin from the 1800's, and he saw potential. The little decrepit cabin was his diamond in the rough. He cleaned out the junk and transported the cabin carefully to a location in the woods.
The cabin was surprisingly intact, but in rough shape nonetheless. Some of the wood logs were rotten and would need to be replaced. Aiken saw the value of keeping the home as authentic as possible in order to preserve its history. He salvaged absolutely everything he could to maintain its historic integrity. But transporting the cabin would be tricky.
5. Deconstructing the Cabin

Richard Aiken enlisted the help of a friend to deconstruct and relocate the cabin. Aiken used an intricate system to mark and label each log so that it would be reassembled the exact same way in the new location.
When the labeling was done, the next step was to carefully remove each beam to deconstruct the cabin. The oak beams were heavy; it would not be an easy task. With the help of his friend, the two men managed to transport the logs without the use of any machines.
The logs were ready to be reconstructed when Aiken and his wife discovered a pleasant surprise on their newly purchased property.
6. The "Pond of Happy Tears"

The Aikens bought property in Missouri on a beautiful plot of land where they planned to reconstruct the cabin. Upon exploring the land, Richard's wife Mary cried happy tears when she saw how beautiful the view was.
Before they began construction, the Aikens were exploring their new land and discovered something amazing: there were two springs of water located below the ground of their property. This was great news because it meant the family could dig up the ground and create a manmade pond, virtually creating a waterfront home for their cabin.
Richard Aiken and his wife were ecstatic. They decided to name the pond "Pond of Happy Tears" after Mary's emotional response to seeing the land for the first time.
7. A Little Help From The Amish

Now that they had their perfect waterfront location, the reconstruction could finally start. First things first, a foundation must be laid. For this project, Aiken recruited some Amish friends to help him out.
The Amish took a liking to Richard Aiken and his family, since they shared the same passion for simple living, without electricity, technology, and other modern conveniences. They respected his project and what he was trying to accomplish.
The foundation was made up of stones and cement, in which logs from oak trees rested atop to form the floor joists. Now, onto the real challenge of building up the walls of the cabin without the use of heavy machinery.
8. Overcoming the Obstacles

How in the world would they pull this off? Each white oak beam weighs hundreds of pounds. They thought about renting a crane, but it was too expensive and also difficult to operate in the remote location, deep in the woods.
The solution: a material lift, specifically for lifting heavy loads. The lift is similar to a forklift, and is manually operated. Richard, with the help of friends and family, could operate the machine and continue the work themselves.
This project would involve every ounce of strength the family could muster as they built this cabin from the ground up.
9. Nothing Better Than A Front Porch

What could be better than sitting on the front porch of a rustic cabin, sipping coffee, surrounded by nature, and enjoying the view of a serene pond? That sounds like the ultimate peaceful getaway from the hustle and bustle of modern life.
The front porch was not a part of the original log cabin, it was an addition that Aiken decided to do. The porch is supported by three large cedar logs, gathered locally from the forest. This extra bit of work certainly paid off, as the Aiken family now has a relaxing spot to gather and unwind.
But how much were the renovations costing the family?
10. Willing To Spend Money When Necessary

Richard Aiken saved money whenever possible, but when it came to the historical integrity of the cabin, he wasn't afraid to drop thousands of dollars. He may have bought the cabin for a mere $100, but that doesn't mean he cheaped out on the construction.
Every bit of material was meticulously evaluated for historical accuracy, and money was not an object to achieve it. For example, he spent three to four hundred dollars on door hinge hardware (normally around fifteen bucks), and spent five thousand dollars on roof shingles made of cedar. The entire renovation cost him between $30,000 – $40,000.
11. No Electricity or Running Water

When Richard Aiken said he wanted his log cabin to be authentic to the early 1800's, he meant it. That means no electricity and no running water. You won't find a toilet or a place to plug in your hair dryer – you'll be truly roughing it in nature at Aiken's cabin.
For those visiting Aiken who are not such devoted nature lovers, the family owns a ranch house up the hill from the cabin. It might require a long walk to use the toilet or take a hot shower, but that way you can have the best of both worlds.
12. A Cozy Fireplace

For Aiken, the fireplace proved to be the most challenging piece of the puzzle. He and his family loved the idea of a fireplace, not only to keep warm on chilly nights, but also to use for cooking. But with zero experience in masonry, Aiken would need to spend a lot of time figuring out how to get this right.
After a lot of research, Aiken decided to go with a "Rumford" style fireplace, orginally designed by a physicist of thermodynamics from the early 1800s. This style fireplace would be accurate to the time period that the original cabin was built. It was no easy task to build the fireplace from scratch, but Aiken got the job done.
13. The Whole Family Pitched In

Another beautiful aspect of the reconstruction is how it brought the entire family together. The family was there to grab a shovel, a hammer, and lend a helping hand. What could be better than having the support from your wife and kids?
Without hiring a professional construction crew, this project required all hands on deck from Aiken's family. Even Aiken's dog Molly, a border collie, was on the construction site. With everyone pitching in and lending a hand, the family has a sentimental attachment to this simple, yet comfortable home. This log cabin will be a special part of the family for generations to come.
14. Starting to Come Together

After years of hard labor, Richard Aiken's traditional log cabin is starting to come together. The whole family has put blood, sweat, and tears into this place, and they are thrilled that it's almost ready to be enjoyed for many years to come.
One of the final steps was to fill in the gaps between the logs with a sealant. In the above photo, you can see how Aiken used chicken wire and an exterior sealant to fill in the spaces. Part of the rustic, minimalist look of an authentic log cabin is to keep it raw looking and unfinished.
15. A Gift From His Amish Friends

Aiken's Amish friends were so impressed by his efforts, that they decided to surprise Aiken's family with a gift. The handcrafted dining room table fits in perfectly with the humble decor of the log cabin. Aiken's family will be able to enjoy many meals on this table that they cook over an open flame in the fireplace.
The table was built from a fallen tree in the nearby forest, as they didn't want to unnecessarily cut down any more trees. The Amish, as well as Richard Aiken, have a deep respect for nature and leaving it untouched as much as possible.
16. The Transformation

This photo collage showcases the cabin's incredible transformation. From what started off as a rotting, dilapidated shack has transformed into a fully restored, early 1800's log cabin that Abe Lincoln himself could have lived in. It's been quite an impressive journey. Richard Aiken and his entire family can be very proud of all they have accomplished.
This is a home where the family, together with their friends, can visit to get away from the hustle and bustle of modern life, and slow down to enjoy nature and live simply. It is the fulfillment of everything Aiken aimed to achieve, and the lifestyle he can now live.
17. Harvest Dinner by Candlelight

Now that the cabin is finished, the family can have their first meal together by candlelight to celebrate the long, arduous process of building this home together almost from scratch. They certainly deserve to celebrate.
The beautiful harvest table, gifted to the Aiken's from the local Amish community, displays a festive dinner of autumn vegetables. Richard Aiken is passionate about cooking healthy vegan cuisine for his family.
Aiken states that he and his wife visit the cabin on a weekly basis, both to relax and to maintain the property. There are always little projects that Aiken works on to keep the cabin in good shape.