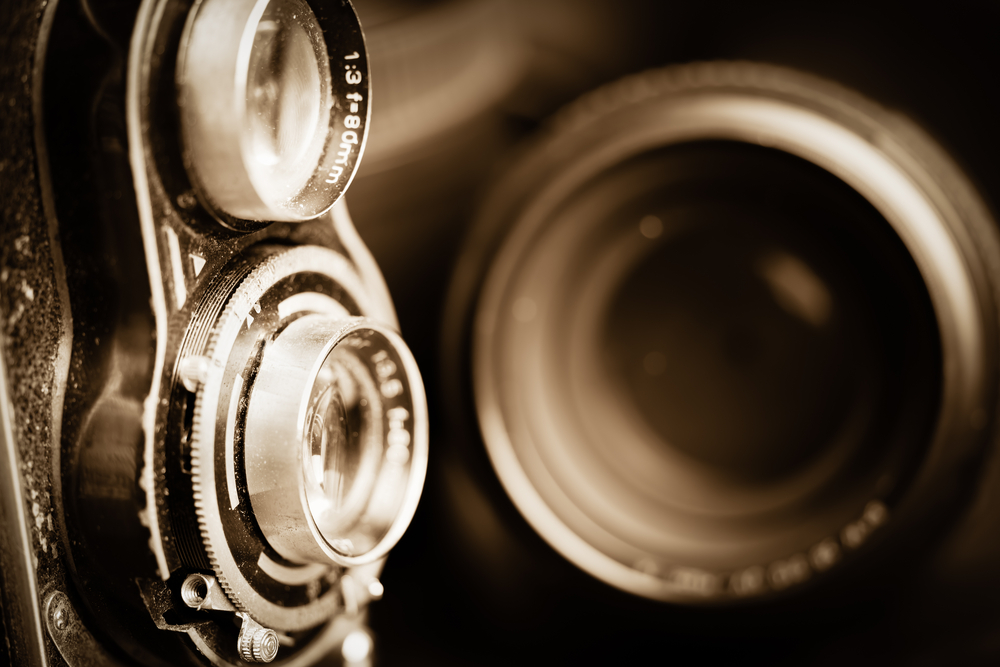 The history on this little planet of ours may be short, but it is filled with amazing stories, characters and pictures. Many of these pictures give a small insight into the feeling and mood of the event unfolding.
Some of these historic pictures you may have seen before but a reminder of there origin helps give a better understanding of what they meant at that time and how they came to be.
We have a selection of devastating moments to incredible artistic happenings and first meetings. Did you know Eric Clapton and Jimmi Hendrix met in London for the first time? Read on and remind yourself of histories forgotten moments.
1. Hindenburg Disaster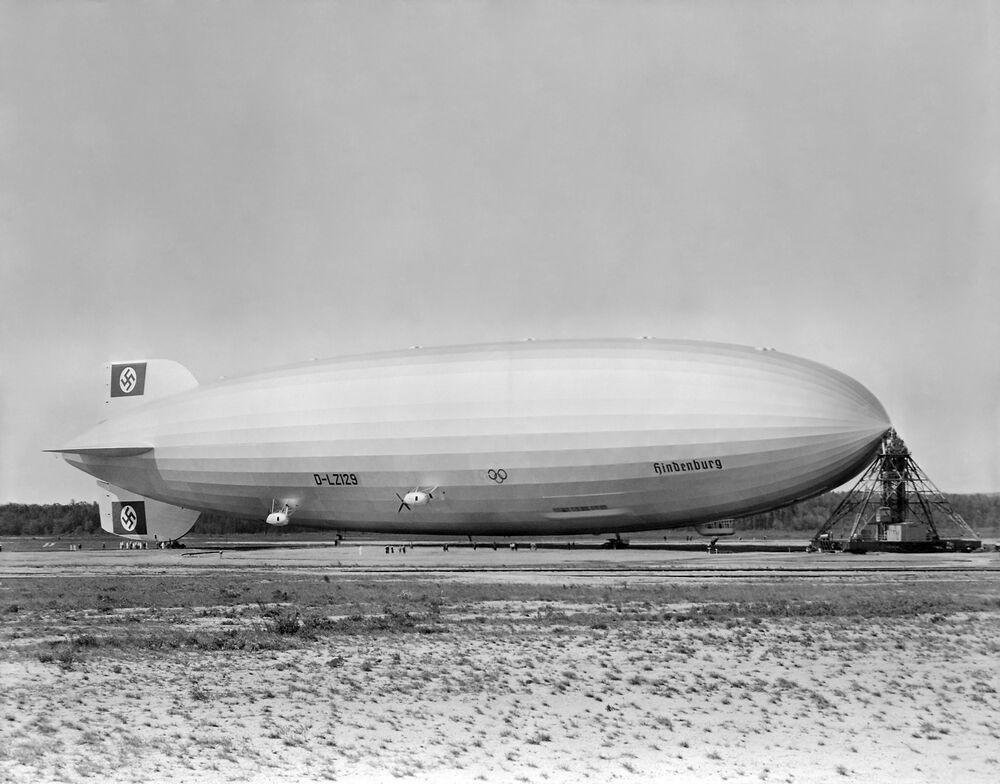 The Hindenburg was the largest Airship ever made with a length of 245 meters and a diameter of 41 meters, it was absolutely huge.
On May 6, 1937, a disaster unfolded when the airship it crashed in Manchester Township, New Jersey, as it was ending its trans-Atlantic trip from Germany.
This picture shows the horrific moment the zeppelin burst into flames. 36 passengers and 61 crew were on board when the disaster occurred, and 35 of those on the ship lost their lives as well as one crew member on the ground who was trying to help as the burning unfolded.
2. Albert Einstein At HBCU Giving A Lecture In Relativity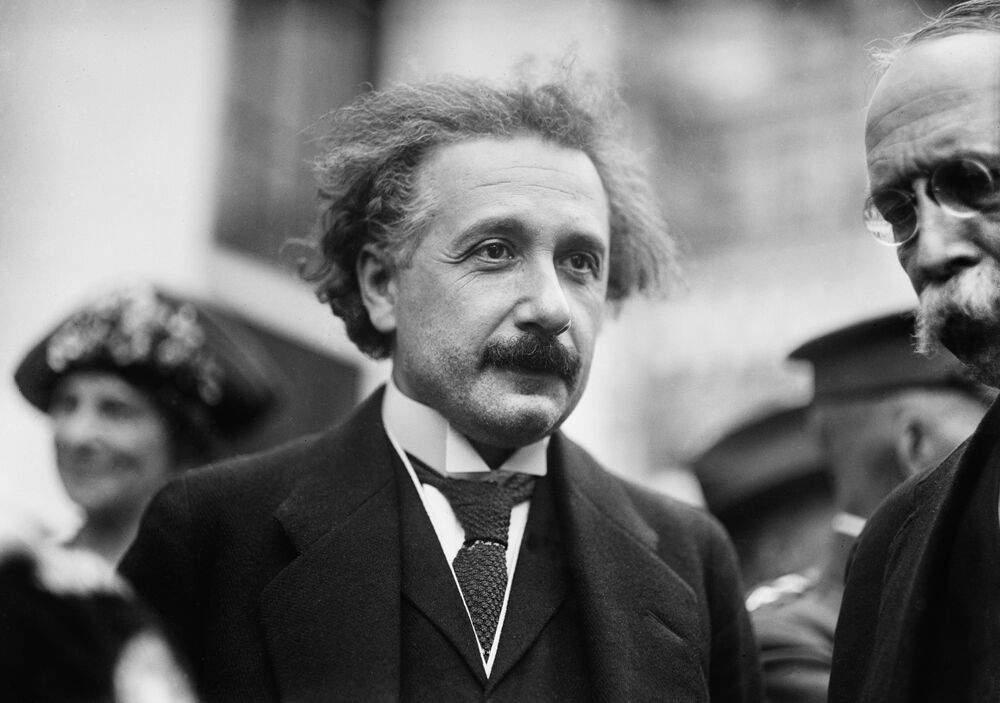 In 1946, Albert Einstein visited Pennsylvania's Lincoln University to meet with students and professors, and received an honorary degree before also giving a lecture in relativity to some lucky students.
This University was the first historically black university to grant college degrees. However, this trip was not mentioned in much of mainstream media who turned a blind eye to the physicist's socializing with people of colour.
Einstein himself despised any form of racism calling it a "disease of white people." Facing it himself after the rise of the Nazi party in Germany, leading to his fleeing of the country, never to return.
3. Folsom Prison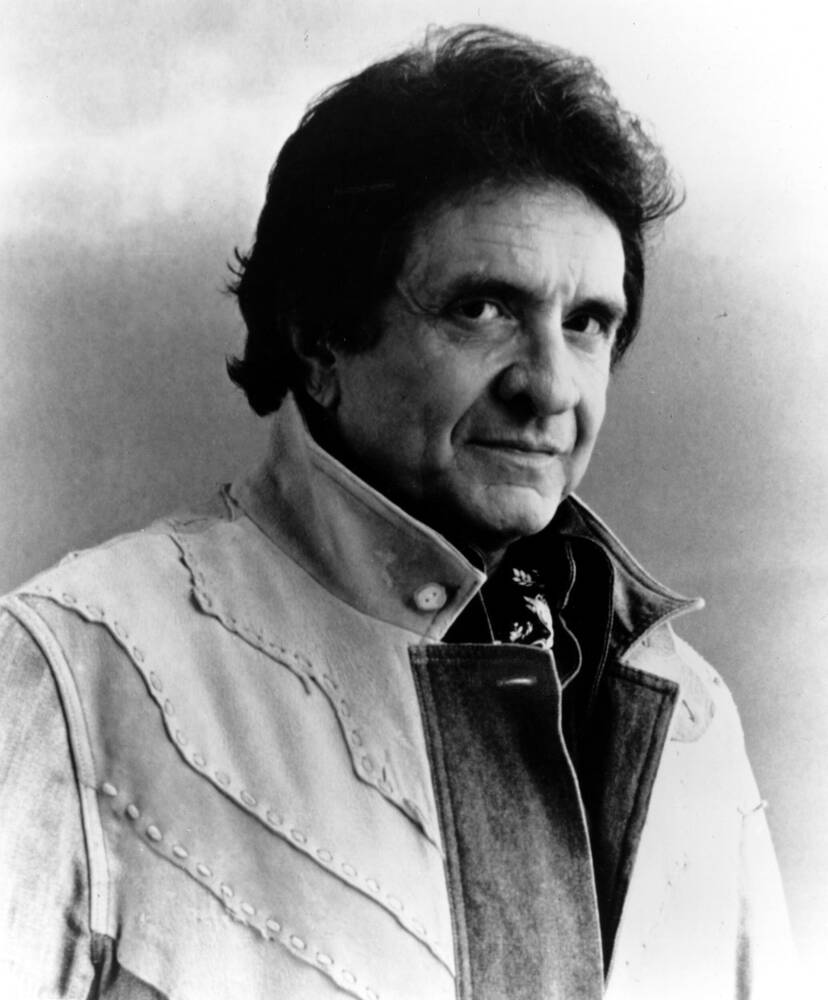 The infamous musician Johnny Cash is often remembered for his tour of American prisons, where he played his well known hits to the inmates.
This tour came about after his famous song "Folsom Prison Blues" inspired prisoners to write to him. And despite his outlaw image, Cash didn't visit Folsom State Prison until 1968. His performance was recorded live and broadcast around the world.
An unknown fact is that he performed two sessions that day. A bit of a perfectionist, the artist planed the second recording as a safety net in the case that the first wasn't good enough.
4. One Last Song For The Beatles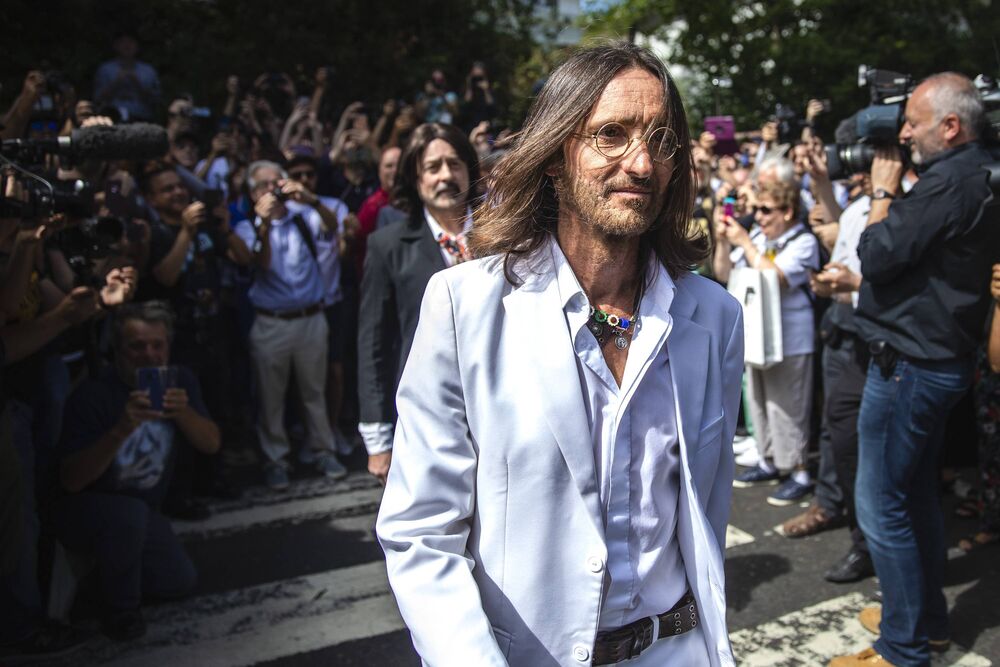 In the middle of a workday, in the centre of London, a surprise event took place that would thereafter make it into the history books. January 30, 1969, The Beatles played their last concert on the rooftop of Apple Records.
The band played five songs over a for 40 minute period. And if you are wondering how unannounced it really was, the police were made aware of a racket happening on top of the record shop and called out to the event. Asking the band members and crew to turn down the volume and even forcing the show to close down.
Thie event wrote itself into the history books especially for music fans and even film fans with the footage of the performance being used in the film, "Let it Be."
5. Louis Armstrong, Jazz and The Fight Against Communism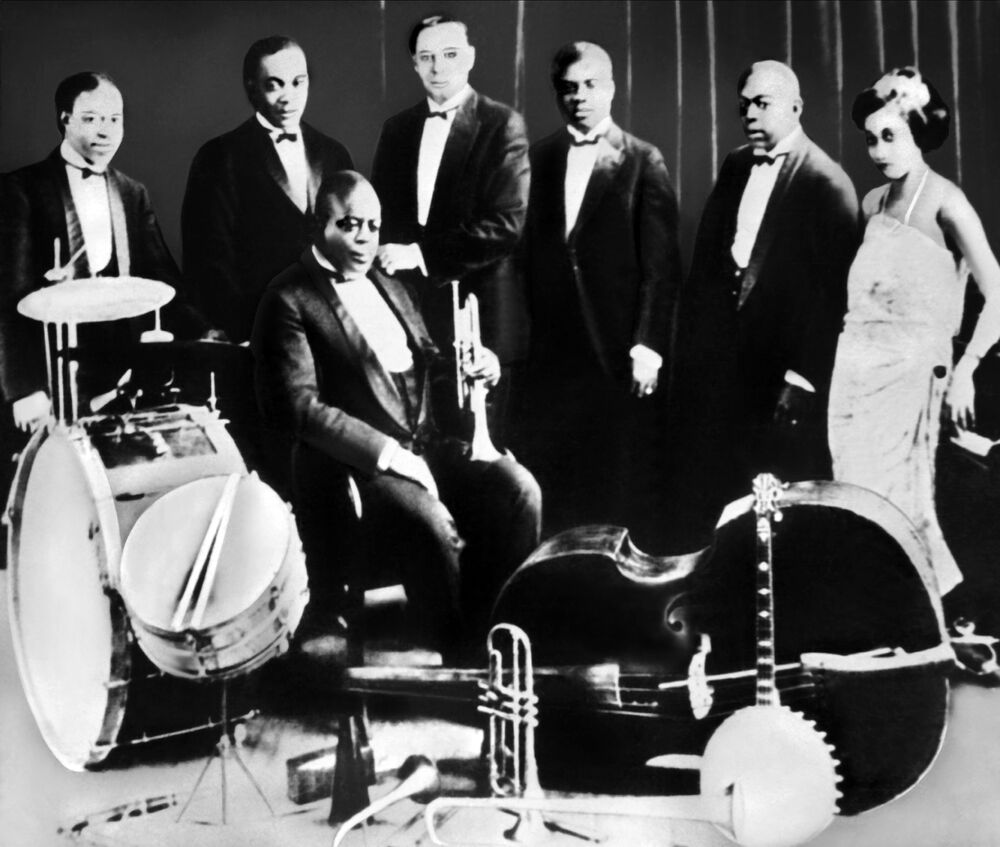 For those of you may be a little younger, Louis Armstrong was an incredible artist, singer and trumpeter.
He is probably most recognised now for his rendition of a "What a Wonderful World." He was so influential during his time that he, and his wife, were made "jazz ambassadors" during what was known as the "jazz diplomacy."
This was a tactic formed by the U.S. government to turn jazz into a type of weapon during the cold war. They sent artists like Mr Armstrong across the world to promote jazz music in countries threatened by communist dictatorships, in the hope that the music would inspire freedom and expression, halting communist expansion.
6. Roadside Snack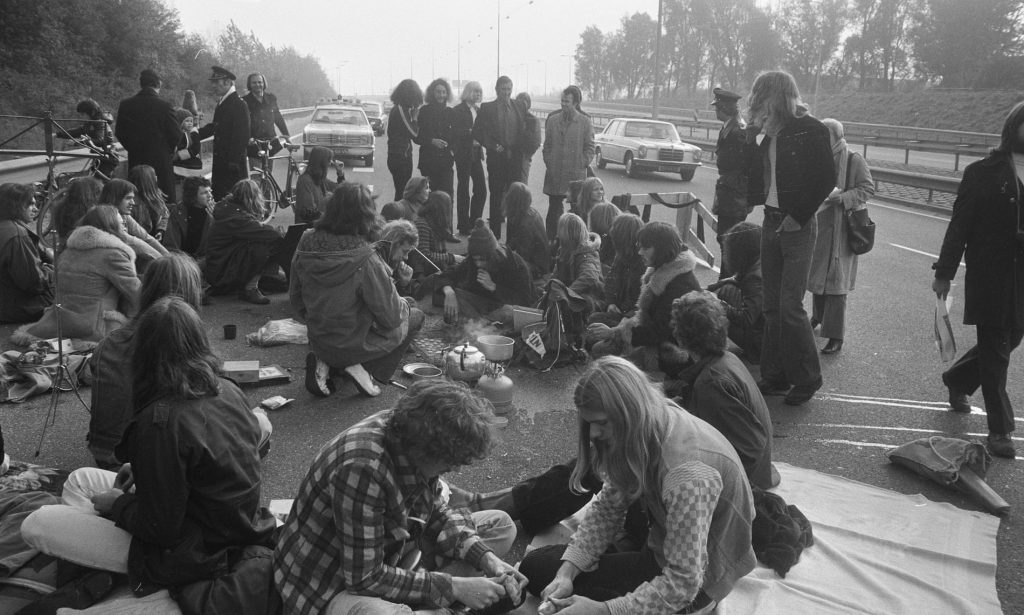 This image would be inpossible to reenact today without shutting down the entire road, police assistance and outrage by the public. But on November 4, 1973, this highway became the perfect spot for a bit of lunch. The motorway was in the Netherlands.
The way this came about was as a result of "car-free Sunday" – a product of the oil shortage at the time. It was in such bad supply a ban was put on driving your car on the last day of the week.
Described as the oil crisis, it rang true economically with the price of oil rising $9 in most countries. Crippling transport and the economy. The embargo caused a crisis, which had numerous short and long-term effects but made for a great photo opportunity.
7. Clarice Davis Became The First African-American Homecoming Queen In 1951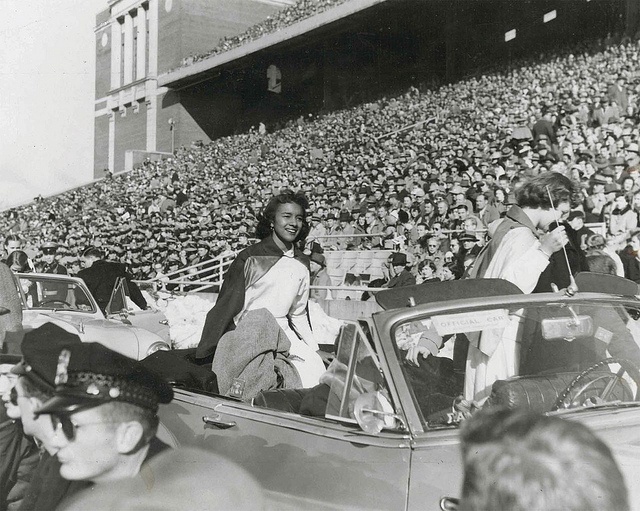 Clarice Davis was a Liberal Arts and Sciences student at the University of Illinois and during her senior year, she was elected for Homecoming Queen and won.
In doing so she became the first African-American woman to win the title of Homecoming Queen at a major university, and set herself in the history books.
This incredible photo was taken in front of a packed University of Illinois stadium. The game between the University of Illinois and Iowa finished with the University of Illinois coming out on top, winning their Homecoming game. Ms Davis graduated the following year in 1952.
8. Guitar Legends Meet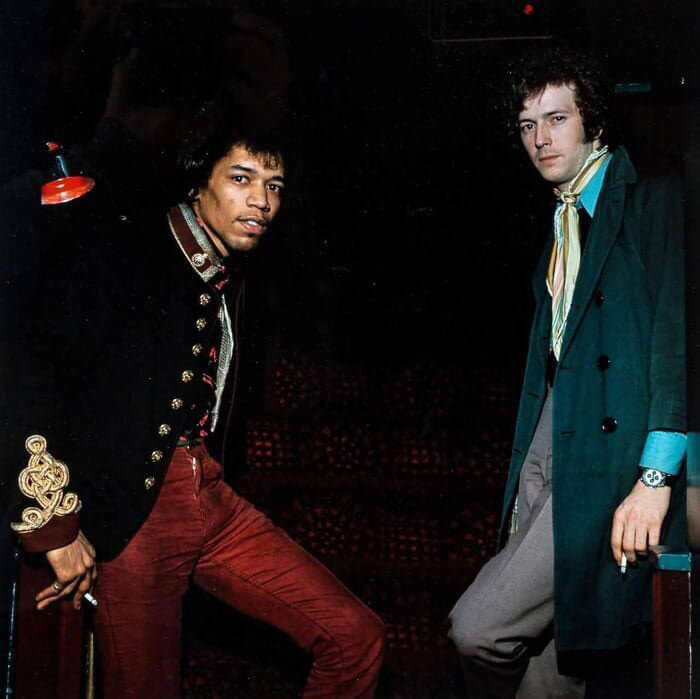 Eric Clapton was known as a guitar god during the 1960s with no one in real contention for taking his title until a man by the name of Jimi Hendrix came along.
There first meeting between Hendrix and Clapton took place in London at a time when Hendrix was struggling to build a following in the U.S.
This first meeting took place in 1966. Clapton recalled this from the extraordinary meeting, "[Hendrix] played just about every style you could think of, and not in a flashy way. I mean he did a few of his tricks… but it wasn't in an upstaging sense at all, and that was it … He walked off, and my life was never the same again."
9. Young Metallica

Although they went on to be one of the most successful and iconic bands in history, Metallica had humble begginings and were once just a bunch of teenagers with a dream.
So humble these beginnings were, they all started simply from a newspaper advert placed in Lars Ulrichs local paper in late 1981. He was looking for fellow metal musicians and a young guitarist by the name of James Hetfield was one of the first people to answer the ad.
Here they are seen posing for a group photo in 1982. The same year the band performed their first live show at Radio City in Anaheim, California. They played two of there better-known tracks of the time, "Hit the Lights" and "Jump in the Fire."
10. Freddy Always Knew How To Make An Entrance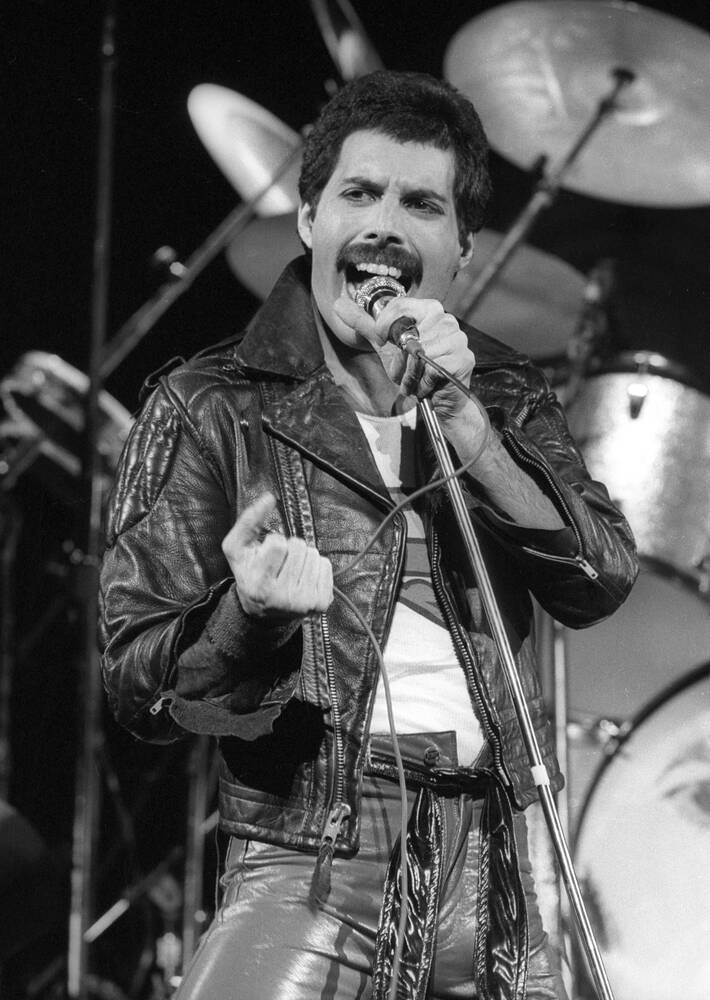 Freddy Mercury was undoubtedly one of the coolest people we could have on this list, but what is even cooler is the way he entered back on stage for these encores.
He was always known for extravagance and over the top kind of style, which was what many loved about him and his character. And to continue this theme he planned a rather interesting encore for The Game Tour of 1980.
Once the crowd had made enough noise, he would emerge for the encore on the shoulders of Darth Vader. It was both extravagant and also possibly a distraction from his new moustache, something some fans disliked so much they would throw razors on stage.
11. The Big Boys Also Fought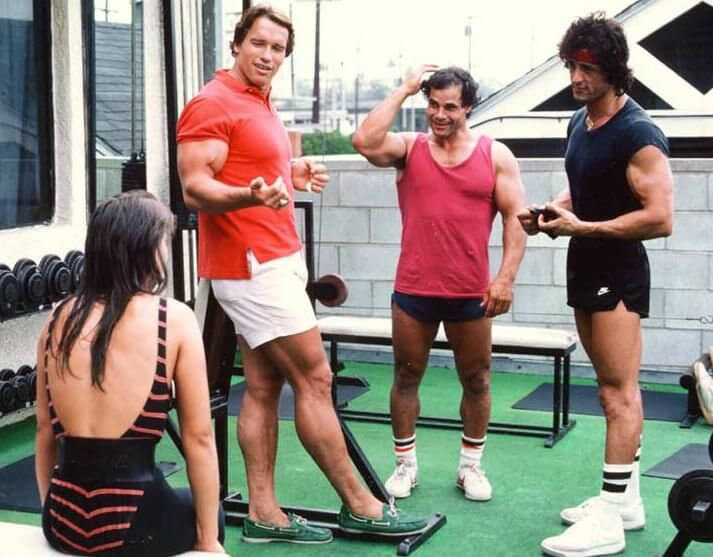 As you can imagine these well known big guys had big characters and ego to match. And although Arnold Schwarzenegger and Sylvester Stallone are pictured here meeting up at Venice beach for a workout in the 1980s, they were fierce rivals at the time.
Schwarzenegger was even quoted saying, "I'd be angry at hearing my name mentioned in the same breath as Stallone's."
But history has played out with both of the muscular stars making a large impact on Hollywood. And in the present day, they seem to have settled everything out, staring in movies together and even doing chat shows together.