Are you looking for just the right career path that helps to make a difference in society? Is your niche in life helping children of all age levels? Take a look at the doors of opportunity available for you if you were to earn your degree in social work. You will find nothing more fulfilling than to make a difference in someone's life, from young children to the senior populace. Especially rewarding is helping children to teenagers cope with stresses in their lives.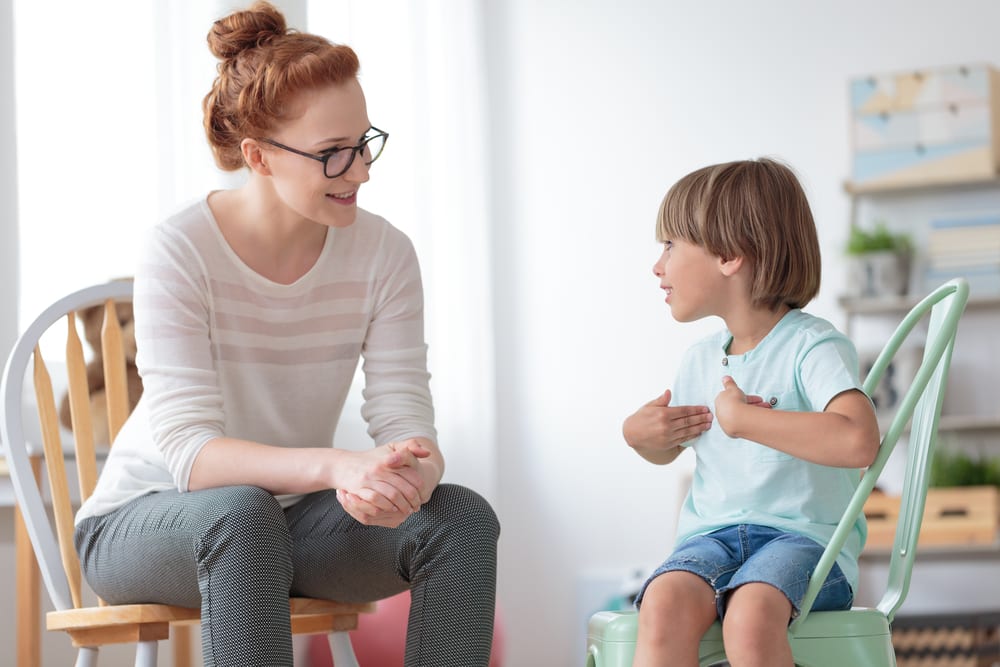 If you thrive on challenges in life, enjoy helping people, and solve problems, a career in social work may be your chosen career path. Not only is this career choice a wonderful choice, but it also offers an excellent income with increases along the way.
The social worker is never without a job as this job choice is increasingly in demand. If you are not sure, seek out volunteer positions giving you an idea of the life a social service worker entails.
To follow such a rewarding path requires a Bachelor's degree at least. You can have a wonderful career working with a Bachelor's degree and social service work does not require a Master's degree. However, a Master's degree opens up even more doors of opportunity with higher pay.
A degree is something that no one can take away from you. Each degree that you earn in social work brings up your income level and benefits with even more doors of opportunity opened to you. This degree not only helps people, it is also your income for the rest of your life.
You have the choice of accredited online study or real class time at any college offering degrees in social work. Due to a hectic work schedule, you may find that an online study course at home in social work fits your needs best.
What are the Opportunities for a Social Worker?
A social worker is called upon to help people of all age levels, overcome crises, and formulate a plan of care for maintenance long-term help.
Doors of opportunity are open to help children in the foster care system, prisoners serving time or transitioning back into the world, folks facing acute to terminal illnesses, couples whose marriages are in crisis, and much more. It is the social worker who is present to make a positive difference in someone's challenging life. The social worker works with law enforcement agencies and the police when circumstances are warranted.
Child Welfare
If your heart remains with children, then your degree assures you can work for the welfare of children. When there are complaints of child abuse and neglect you are the one who investigates risky circumstances, removes children from bad situations, while finding a loving and protected shelter for the child.
Senior Populace
If your heart lies with the senior populace the doors of opportunity are wide open as the populace ages. Geriatric welfare is a satisfying career. There are just as many instances of elder abuse as there are for children.
Seniors, especially those who are declining in mental capacity due to dementia or Alzheimer's are at high risk for abuse through no fault of the patient or caregiver. This illness may demand more from the caregiver than what they can give. This illness challenges families to the limit. If a family cannot meet these demands they place an element of unnecessary guilt on themselves.
Even though family members who take on the task of primary caregiver for their senior have their hearts in the right place. The demented person can be very demanding on their caregiver to the point that you may have to step into the situation to protect both the patient and the family member. You work to eliminate guilt the family member may carry.
Many times family members of seniors do not know where to turn for help or what to do to help lighten their load. It is natural for a family caregiver to burn out. You, as a social worker can help both the patient and the family member. A family taking care of terminally ill patients needs your understanding, support, help, and tips.
Public Health
A social worker may find that public health is their calling. This social worker is on call for help in hospitals, long-term care facilities, substance abuse rehabilitation facilities, schools, emergency rooms, behavioral health clinics, and more. When you are called to deal with a crisis in any of these areas you suddenly become the voice and advocate for the patient.
How Long Does it Take to Earn Degrees in Social Work?

The length of time it takes for you to earn your Bachelor's degree depends on whether you study full-time or part-time. Expect to take four to eight years or more to complete your social work studies. This may not include a study for state licensing and certification depending on your educational level.
Social service levels of expertise include the following:
Bachelor's Degree equals a Bachelor's degree in social work.
Master's Degree equals a Master's Degree in social work.
Advanced Generalist equals a Master's Degree in social work with two years in non-clinical supervised social work.
Clinical equals a Master's Degree in social work with two years of direct clinical supervised social work.
The primary goal of a social service worker is to improve the quality of life for an individual by assisting that person to overcome difficult challenges and help them through a crisis. As a social worker, you must look into every facet of that person's life, such as but not limited to family relationships, current environment, current challenges, and find solutions for individuals.
You serve all age groups, races, income levels, and religions, on a one-to-one basis, in groups, couples, and family members. Some of the problems you will face include clients with disabilities, chronic and situational mental health issues, abuse, poverty, addiction, problems in the educational system, and those who are unemployed.
You will find help through for-profit and not-for-profit agencies, law enforcement professionals, medical professionals, programs, communities, government agencies, human services, public health organizations, and more. As a social worker, you have much to say and contribute to programs, evaluations of patients, committees, policies, government systems, and more.
If studying for social service work appeals to you as a lifetime career seriously consider an accredited online study course.